Tomato Trials: The Final Verdict!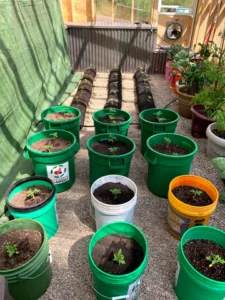 We finally finished our soil trials and we have big news to share! As a recap, we wanted to see how our Artisan Soil blend stacks up to the competition, so we planted several beefsteak tomatoes in three different types of soil: Paonia Soil Co.'s The Bomb blend, our Artisan Soil, and Rocky Mountain Organic Planting Soil.
And the verdict? While Paonia Soil Co.'s The Bomb blend was a close competitor, our Artisan Soil blend outperformed it in all areas, and the Rocky Mountain Organic Planting Soil didn't even come close.
In just the first month, tomato plants grew 3% taller in our Artisan Soil blend than in The Bomb. And as measured at the end of the study, tomatoes growing in Artisan Soil produced 9% more fruit mass and 5% more total biomass than The Bomb.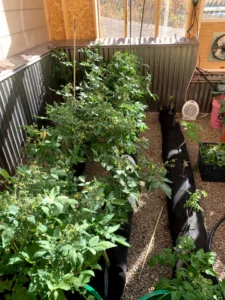 We're also very proud to say that our Artisan Soil Blend is much more sustainable than The Bomb blend. Our ingredients are almost entirely locally-sourced (versus globally-sourced ingredients in most other planting mixes), and the two ingredients that we acquire from further away (sphagnum peat and kelp) are both produced thoughtfully and sustainably.
In short, we are so proud to produce such a high-quality, environmentally-thoughtful planting soil and we hope that you enjoy it too! If you'd like to purchase a batch of your own, click here. And as always, let us know how your gardening projects are coming along. Email hannah.tabletofarmcompost@gmail.com with your questions, comments, photos, or ideas. We'd love to hear from you.