PHONE
970-601-3113
EMAIL
info@tabletofarmcompost.com
MAIL
PO Box 421 | Durango, CO | 81302
Missed bucket or service inquiry? The best way to reach us is via e-mail at the address above.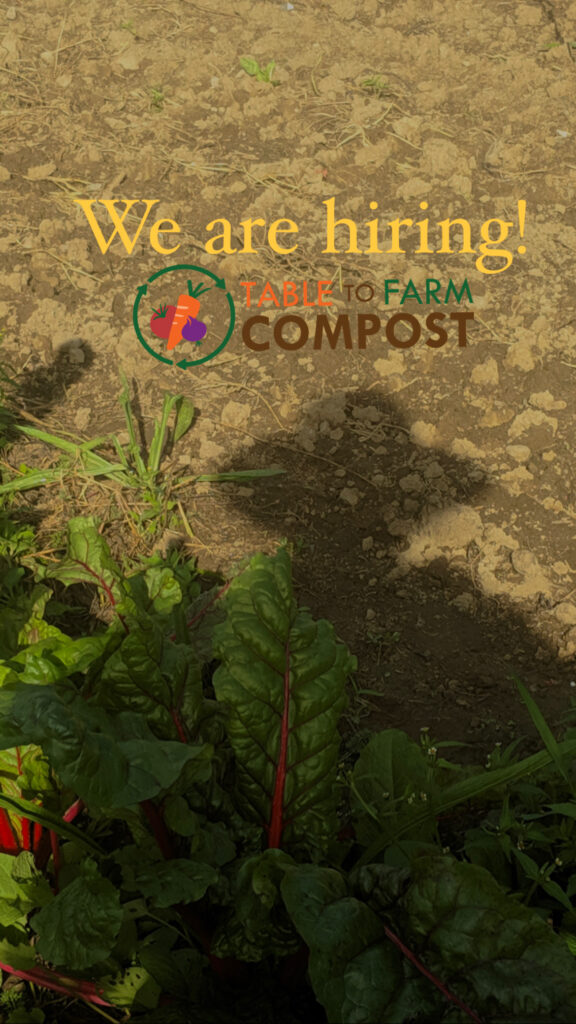 Customer Support & Administrative Assistant
Summary: The Customer Support & Administrative Assistant position handles the day-to-day correspondence with Table to Farm Compost's growing customer base. Tasks include responding to emails, phone calls, and entering information into the various databases used by the company. The position interfaces with the entire Table to Farm Compost team to ensure seamless operations and excellent customer support and communications. Familiarity with the databases mentioned below and/or a willingness to learn these databases is crucial to success. The position reports to the Co-Owners of the company.
Job Description and Duties: 
Daily response and management of customer e-mail and voicemails (Gmail/Zoho, Grasshopper)

Invoice reminders and payment updates (Stripe, Heroku)

Receipt and payment management (Quickbooks Online) 

Route management and updates (Google Sheets, RoadWarrior)

Newsletter outreach and website blogging (preferred, but not required) (WordPress, MailChimp)

Manage team tasks in a Gantt sheet and organize tasks for successful implementation

Events as needed
Qualifications: 
Organized

Excellent communications

Database understanding and mindset

Personal cell phone use for texting with the team and making calls

Interest in compost and climate action desired, but not required
Salary and Benefits: This is a part-time position ranging from $15-25/hr commensurate with experience, starting at 15 hours/week with the ability to grow to a full-time salaried position within 3 to 6 months. Some benefits are available. 
To Apply: Send a cover letter, resume, and three references to info@tabletofarmcompost.com by March 31st or sooner. We will interview candidates on a rolling basis. Thank you!