Facility will increase production as demand for recycling organic matter grows
Backyard gardeners and farmers in Durango will have access to fresh, local compost soon.
Table to Farm Compost's new commercial facility at 7358 County Road 236, north of Elmore's Corner, cleared one of its last hurdles on Oct. 28 when the La Plata County planning commission unanimously approved the project.
All that remains is the operation's certificate of designation, which Monique DiGiorgio and Taylor Hanson, the two managing members of Table to Farm, said they expect to receive on Dec. 7.
"Our goal as a business is to make (composting) as normal as recycling and trash," Hanson said.
The new facility will be the first commercial composting operation in Southwest Colorado. Table to Farm's production will scale up from 1 to 4 acres, expanding the company's capacity to both take in food waste from residents and local businesses and also produce soil amendments for local farmers and gardeners.
The new facility will also be the first compositing facility in Colorado with extensive wildlife precautions, DiGiorgio said.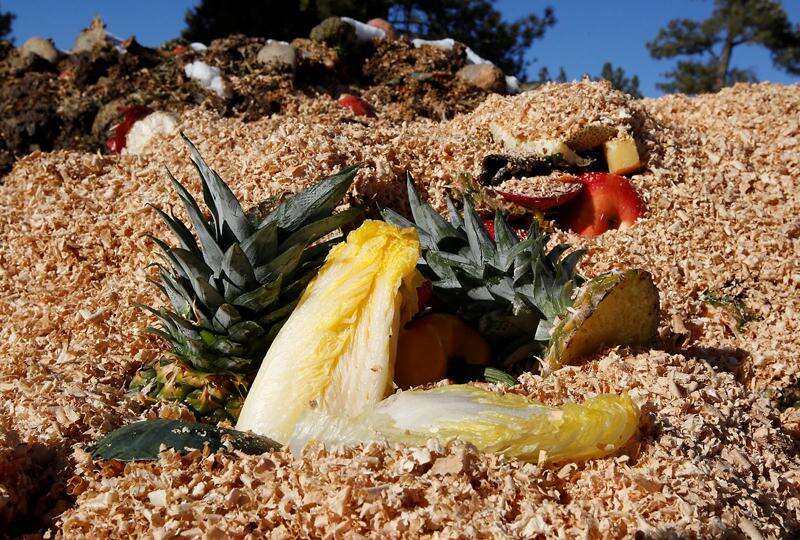 "We really view ourselves as part of the agricultural sector," DiGiorgio said. "We're carbon farmers. We're farming microorganisms through a process called composting."
In August, the city of Durango and Table to Farm partnered to reduce the city's waste and promote composting. Roughly 30% of the solid waste Durango creates is organic material that could be composted, according to the city.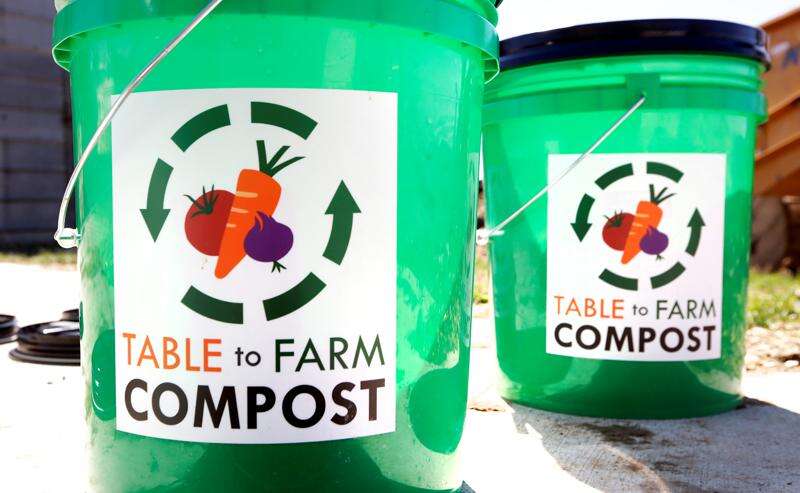 Table to Farm currently offers both residential and business composting, but the new facility will allow the company to dramatically increase the volume of organic material it accepts.
The benefits of compositing are huge. Landfills produce "landfill gas" as waste decomposes. Landfill gas is 50% carbon dioxide and 50% methane, which is the primary component in natural gas and which warms the climate 25 times more than CO₂.
Mixed solid waste landfills accounted for 15% of U.S. methane emissions in 2019, almost as much as the methane produced by livestock manure and coal mining combined.
With composting, recycling organic waste is a closed loop, meaning the final compost product returns back to its source.
"It is pretty much the most local way that you can recycle," DiGiorgio said. "It's going approximately 8 miles to a farm and then getting mixed with carbon and made into compost and then that compost is going right back into the soil in our region."
Compositing's benefits extend beyond sustainability. A 2013 study by the Institute for Local Self-Reliance found that commercial composting creates roughly five times as many jobs as landfills.
Farm to Table's partnership with the city has boosted its business and expanded composting in La Plata County.
"It's definitely increased interest and awareness around compost. And we've seen more folks signing up, more folks talking about it," DiGiorgio said.
As Table to Farm continues to grow, its plans get bigger.
"We definitely see ourselves as a regional composter," DiGiorgio said.
DiGiorgio and Hanson hope to expand their collection to Bayfield, Silverton and other municipalities throughout Southwest Colorado. Silverton is currently surveying residents to assess demand and has been considering a town-wide subsidy for composting, Hanson said.
As they wait for final approval of their commercial permit, DiGiorgio and Hanson continue to spread the gospel of composting.
"Compost is a miracle," DiGiorgio said. "And if people really understood what it was and what it was made of (it) would just transform people's minds."
"Why would you not compost?" DiGiorgio said.
ahannon@durangoherald.com