In partnership with the City of Durango and the State of Colorado, we're inviting city residents to participate in our Curbside Compost Market Study. For doing so, you'll receive 3 months of FREE weekly food scrap collection service! 


Your participation in our community study is valuable, as your input will help inform future local waste diversion efforts. From your table back to the earth, you're helping local growers while diverting food waste from our county's landfill!
Here's All you Need to Do
FILL OUT THE SURVEY
Fill out a 5 minute survey by clicking on the button below as part of our community study. After finishing the survey, you will be directed to sign-up for service by entering your physical address.
FILL UP & PLACE OUT
After signing up, we will drop off your 5 gallon green bucket. Fill it weekly with your table food scraps and place it out on the curb on your recycling day for curbside pickup. Find out what you can compost by reading our FAQs below.
FEEDBACK
After 3 months, fill out a final 5 minutes survey to share your experience so we can learn from it and work towards city-wide composting! You will then have the option to continue with paid service by updating your payment information to your account.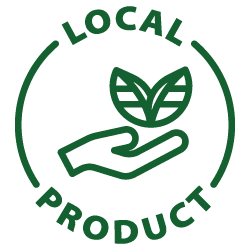 Support Local
By choosing to support local businesses like Table to Farm Compost, your buying dollars stay in the our community and you are helping to grow the La Plata County economy.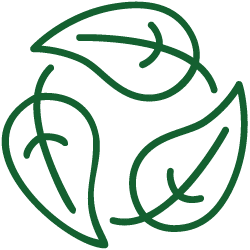 Recycle Nutrients
Growing food removes valuable nutrients from the soil. Composting returns those nutrients and living microorganisms to the soil, thus completing the cycle. This living biology is what sequesters carbon and promotes plant health.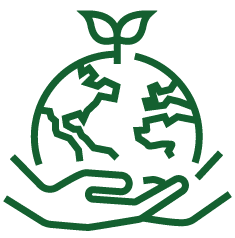 Save The Planet
Food that decomposes in a landfill releases methane gas, a greenhouse gas 86 times more potent than carbon dioxide over a 20 year lifespan. Plus, saving food from ever making it to the landfill reduces the need for more and larger landfills.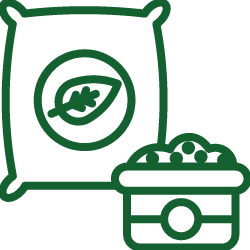 Free Compost
Household customers are eligible to receive a free 5 gallon finished compost dividend. Additional requests of compost can be filled through our online marketplace, and Table to Farm Compost customers receive a discount on compost and artisan soil!
Why are you doing this community-wide study?
To better understand our residents' perceptions of the importance of composting, and to share how easy, accessible and beneficial composting can be for our community.
How does curbside food scrap collection work?
We pick up once a week in a 5-gallon green bucket that we provide! We also offer glass pickup, as well.
Why is food scrap collection for composting important?
It helps keep our community's soils healthy, reduces trash, lowers methane emissions, and creates cleaner air. All of these make our community a healthier place to live, as well as to grow food.
I'm concerned that my bucket will get smelly, is that true?
No! We provide sawdust that helps with smell and an EZ snap lid for the bucket. Composting actually makes your open trash receptacle less stinky, since your food scraps go into our small, sealable green bucket. Many folks store their bucket under the kitchen sink, or in an enclosed space near their trash can for convenience.
What's the best way to do it?
Place your scraps in the bucket every week, then place on the curb with your trash and recycling on City pickup days. We dump it and leave the empty bucket for you to put away. It's that simple!
I live in an apartment complex, can I participate?
YES! Like a trash receptacle but much smaller, the green bucket can fit in apartments, condominiums, or single family homes very easily. Put it out where your trash and recycling is collected and our compost collection coordinator dumps your bucket for you.
We have a long list of items you can compost. You will be amazed at how much you reduce your trash! Click here to see our do's and don't list.